Daily US grain report: big events to impact grain prices late this week
US grain futures prices were mixed to firmer in overnight trading. Corn was down around 1/2 cent, soybeans up 1 to 2 cents and wheat around 2 to 3 cents up.
Two big events are on deck yet this week: the USDA monthly supply and demand report out Thursday morning and a major snow storm and cold bearing down on the US northern Midwest and Plains states.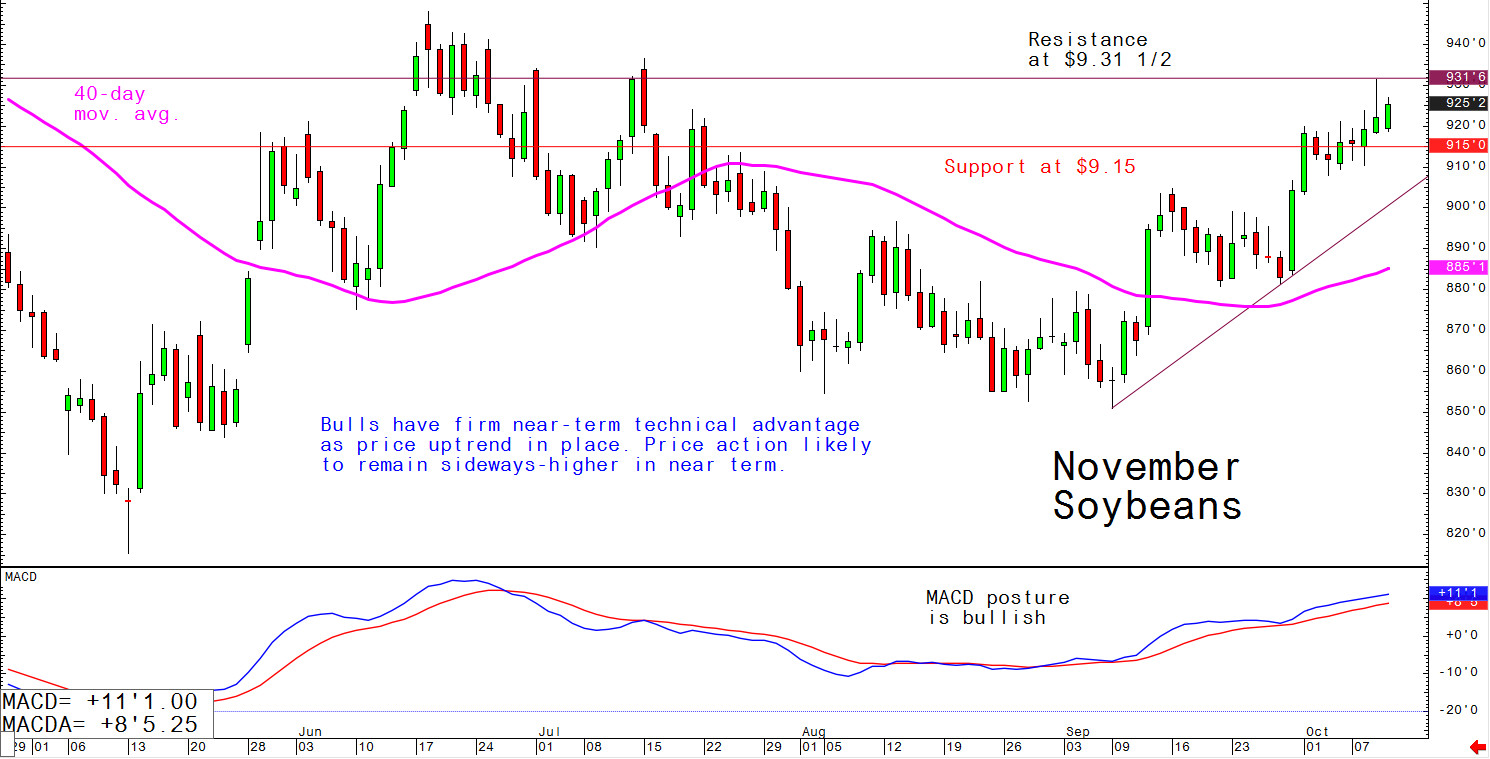 For the USDA report, US corn production is forecast at around 13.7 billion bushels, with a yield of 167.5 bushels per acre. US soybean production is seen at around 3.58 billion bushels with an average yield of 47.3 bushels per acre. Total US corn ending stocks are estimated at 1.78 billion bushels, soybeans at 0.52 billion bushels and wheat 1.02 billion bushels. Still, there is no solid consensus regarding what the agency will do regarding the size of the US corn and soybean crops, especially after USDA last week made surprising cuts to US corn and soybean stockpiles.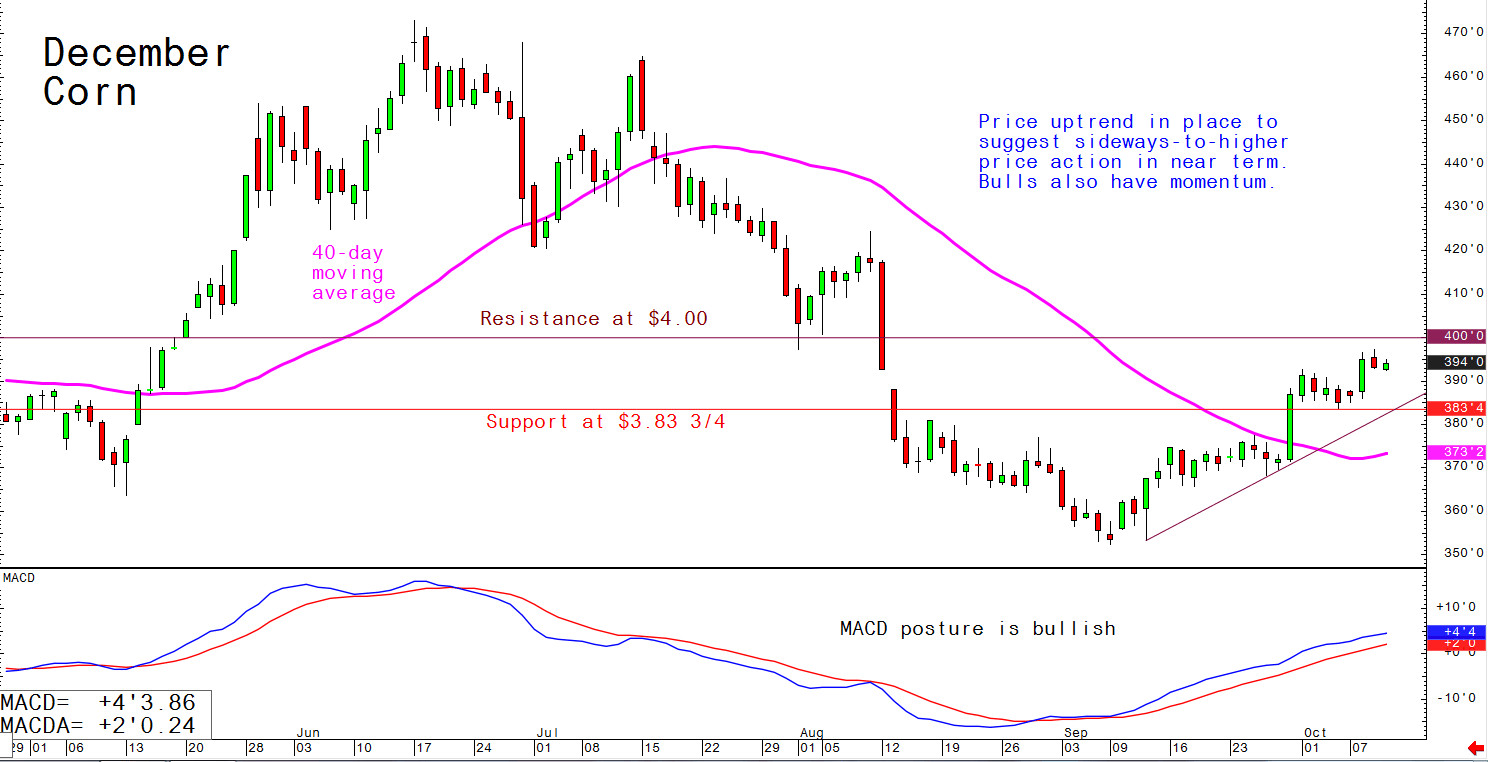 The major snowstorm and cold weather forecast to hit the northern plains and northern Corn Belt late Thursday into Saturday will end the growing season for crops in those regions. Corn and soybean harvest is already behind due to recent wet weather and the late planting in the springtime. Some wheat has yet to be harvested in the region, too. This is a bullish element for the grains that could become more significantly bullish in the coming several days.

Traders continue to watch the US-China trade talks taking place in Washington, DC. The situation is very fluid at present, with varying news reports providing an unclear picture of any progress being made.