Daily US grain report: market bulls beware, coronavirus outbreak may return to bite global financial markets
US grain futures are mixed to lower in early US pre-market trading Thursday. Corn is down around 1 cent, soybeans around 3 1/2 cents higher and wheat is around 3 cents down.
Global stock markets were higher Thursday as traders and investors at least for now have pushed aside the coronavirus outbreak in China. Grain traders have become less anxious about the matter. However, history proves traders and markets are fickle. The coronavirus outbreak continues to spread, with over 500 reported dead in China and around 30,000 afflicted in the country. China's domestic commerce is being impacted, as is global commerce.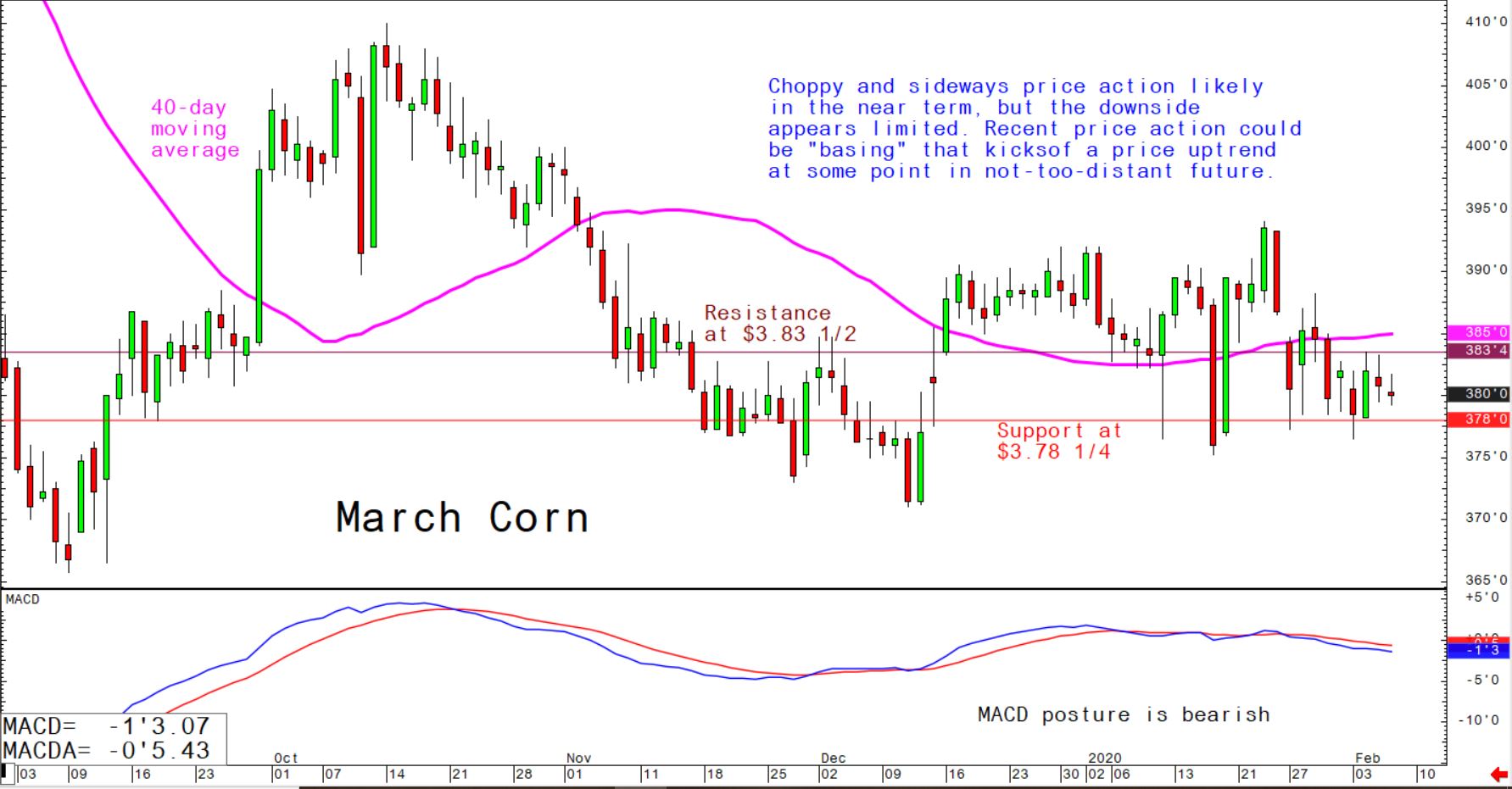 The big drop in Tesla's stock price Wednesday is blamed at least in part on the coronavirus outbreak impacting Tesla's business in China. Many global companies doing business with China (Remember that China is the world's second-largest economy.) have been negatively impacted.

It will not be surprising to this longtime market watcher to see the coronavirus outbreak back on the front burner of the marketplace next week, or sooner, including the grain markets. Such a scenario would be bearish for grains.
Reports overnight said China has moved to lower tariffs on $75 billion in US imports, as part of its recent partial trade agreement with the US Chinese officials also said the plan to cut domestic value-added taxes. The Chinese Finance Ministry said it hopes to eventually eliminate all of the increased trade tariffs on US goods that were implemented during the trade war of the past two years. That's a positive for the grain markets.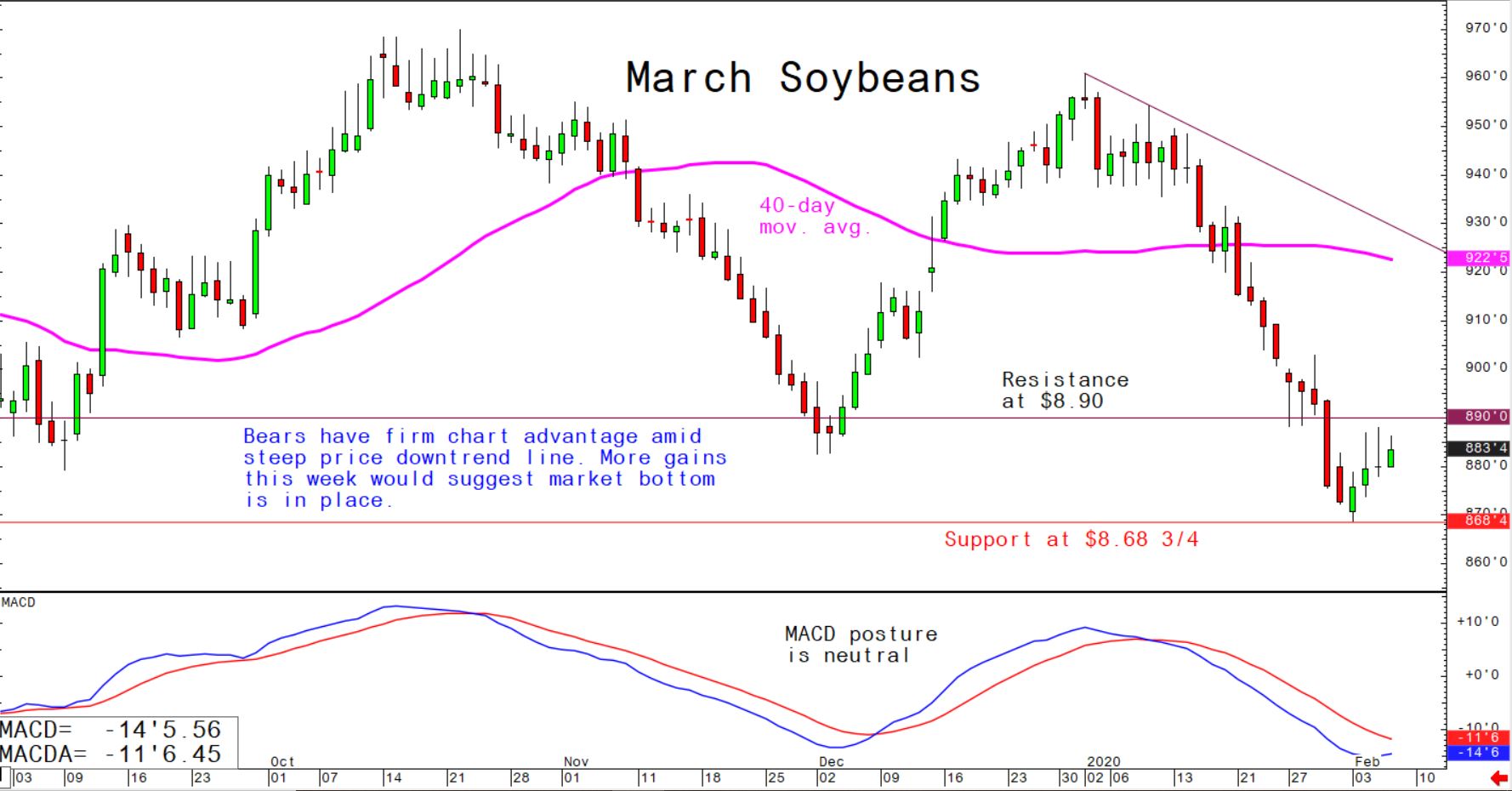 US grain traders are awaiting the weekly USDA export sales report Thursday morning. US grain exports remain tepid, with soybean prices still fetching more on the world market than South American soybeans.

Also, weather conditions in South American growing regions remain mostly favorable, suggesting big corn and soybean crops will be harvested there.