Do feed treatments reduce incidence of Salmonella in live production?
Increasing evidence shows that Salmonella – and a host of other pathogens that negatively impact food safety and bird performance, including E. coli, clostridia and avian influenza, can survive and thrive in feed. Increasingly, can there be any doubt that the dry feed matrix is capable of supporting serotypes critical to human food safety? Whole genome sequencing and novel techniques such as CRISPR Sero-Seq are rapidly widening our understanding of Salmonella heat mapping across the production chain.
How do commercially available treatments handle Salmonella in feed? For those ready to take action, how should producers evaluate the solutions on offer?

Hallmarks of feed pathogen control
To make an effective intervention, producers are advised to consider two fundamental requirements:
1. Efficacy
Microbial load and the presence of harmful pathogens varies, depending on the type, source and batch of ingredients, and on the biosecurity at processing facilities. It's vital, therefore, to be clear about what's important. There are treatments that reduce the microbial load of feed but do not eliminate the pathogenic populations. Feed pathogens demonstrate various survival adaptations, and not all feed treatments exhibit a wide range of control. If Salmonella is your target, specify a biocide with the capabilities to kill, and beware of bacteriostatic aids that knock back but fail to get on top of the problem, and acid treatments associated with masking.
2. Recontamination protection
Feed is ubiquitous. It is sourced all over the world. In the form of ingredients, feed travels from ports to feed mills. Finished feeds move from mills to operations, touching trucks, bins and feeders before being consumed. This is evidenced by data averaged from a review of several studies, (Nape et al 1968, Hacking et al 1978, Jones et al 1991 and 2004, Davies et al 1997, Whyte et al 2003) from which the prevalence of Salmonella in specific areas of the mill can be mapped. The data shows Salmonella incidence is initially 27% at ingredient reception, decreasing to 6.5% immediately after the pellet mill, only to nearly double before loadout at 12.9%. To prevent pathogen introduction to live production systems, treatments and interventions must protect feed against recontamination from production to consumption. After all, what would be the point of removing pathogens from feed if they are going to contaminate it again before feeding?
Make an effective intervention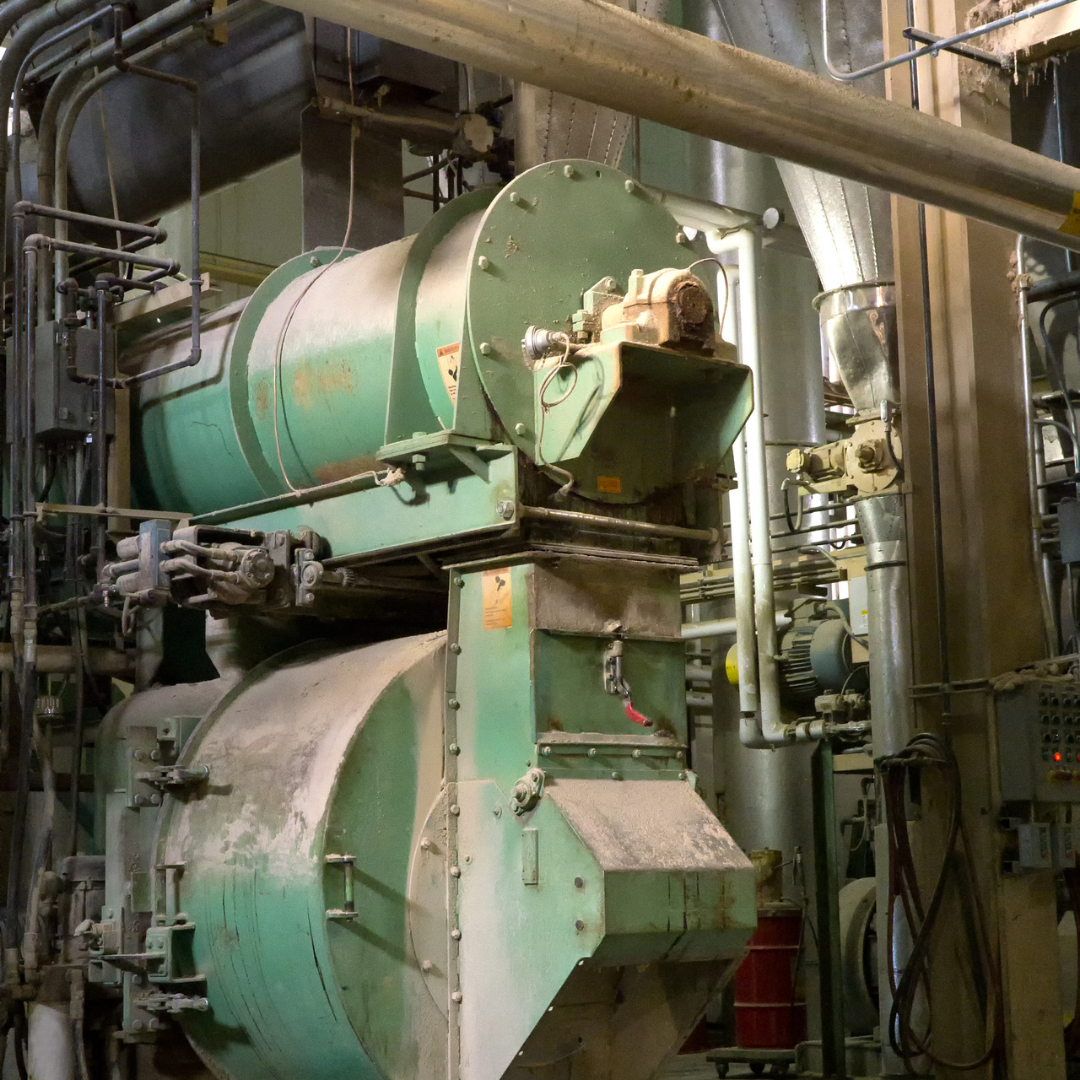 How do today's feed pathogen control options measure up to the challenge? With the goal of eliminating Salmonella in feed, producers have leaned on heat treatment in the form of pelleting. Pelleted poultry diets are typically heated to 80-85°C for 20-40 seconds, which is enough to reduce Enterobacteriaceae and other members of the microbial load, but not able to kill Salmonella. Heat treatment is effective when temperatures are high and hold times are long (Aviagen recommends 6 mins at 86°C). However, it is unable to protect feed beyond the point of treatment and leaves finished feed vulnerable to recontamination.
"Heat is a convenient intervention and capable of reducing the microbial load, but it does present two obstacles. One is that it can denature or alter the nutritional value of your feed, and the second is that it doesn't influence or prevent recontamination," said Dr. Enrique Montiel, Anitox DVM and Director of Nutrition and Live Production.
Bacteriophages are now being examined as a potential highly selective pathogen control mechanism for feed. The study, Bacteriophage in-feed application: A novel approach to preventing Salmonella enteritidis colonization in chicks fed experimentally contaminated feed evaluated the ability of a bacteriophage, one specific to Salmonella enteriditis (SE), to reduced SE colonization in birds fed SE contaminated feed. For birds fed bacteriophage-treated rations there was a lower SE prevalence in cloacal swabs, indicating that bacteriophages in feed are effective at reducing SE as feed is digested. However, Bacteriophage technology requires high pathogen specificity and is not a catch all solution to feed hygiene.
Producers are increasingly aware of feed as a fomite and have become more familiar with the use of organic acids in feed hygiene as evidenced by increased organic acid demand. Organic acids, such as formic, propionic and acetic blends demonstrate increased efficacy at high inclusion rates and in combination with a form of heat treatment. However, similar to heat treatment, organic acids do not actively protect feed from recontamination.
"Organic acids are bacteriostatic, they slow growth and reproduction," said Dr. Montiel. "However, when dealing with feed pathogens, the need is for pathogen elimination, not inhibition. Pathogens are opportunistic and populations can explode given favorable conditions. No matter how effective a treatment is at the point of intervention, the real key to total pathogen control lies with the prevention of contamination until feed reaches the point of consumption. There is always risk of feed recontamination, no matter the operation's setup, this isn't a new revelation."
In 1989 Dr. Derek Shrimpton published a report mapping Salmonella incidence through feed production steps starting from the mixer and ending at the farm bin. Over the years other researchers have published supporting data; in 2002 Sources of Salmonella on broiler carcasses during transportation and processing: modes of contamination and methods of control found that over half of the Salmonella serotypes isolated during processing were also isolated in the feed mills, and around that same time Shirota et al 2000 found that Salmonella contamination of eggs was linked to Salmonella in feed. Research has indicated time and time again that consumption of contaminated feed increases Salmonella prevalence in live production, supporting the need for feed to be pathogen-free at the feeder.
Only one current commercial feed pathogen control solution offers recontamination protection.
"Feed sanitizers are bactericidal compounds that offer long-term pathogen inhibition in feed. Applied at low inclusion rates feed sanitizers offer long-lasting protection against feed recontamination, in some case for more than 21 days. A study by Wales et al in 2013 found a formaldehyde-based feed sanitizer effective at reducing Salmonella contamination in feed and preventing recontamination. Feed sanitizer performance stood out again in a more recent study by the Animal Plant and Health Agency who found a formaldehyde-free feed sanitizer to control Salmonella more effectively at 1 kg/mT than organic acid blends treated at 6 kg/mT," said Dr. Montiel, "Additionally, findings from Dr. Haraldo Toro also found feed sanitizers capable of inactivating the avian influenza virus within a feed matrix, showing us that not only are feed sanitizers effective against pathogens such as Salmonella, but also viruses."
Feed sanitizers are effective and protect against recontamination, ensuring clean feed moves throughout feed production and remains pathogen-free until the point of consumption. Effective feed pathogen control strengthens biosecurity, improves animal performance and ultimately protects the entire food chain.
Producers who want to take effective action to protect their animals against feed contamination and those wanting to learn more about feed pathogen control options, Finio® and Termin-8®, can get more information at www.anitox.com/poultrysite.