Flock management tip for broilers: Smooth feed transitions are vital to final flock performance
This is the first in a new series called 'Flock Management Tips' presented by Aviagen specifically for broilers.

Broilers experience a number of changes in feed ration throughout their life. These changes in both feed specification (starter, grower, finisher) and feed texture (mash, crumb, pellet) ensure that the birds receive the correct nutrition for their development and growth.
Correctly managing feed transitions:
Helps maintain and may improve flock uniformity
Reduces impacts to carcass quality
Maintains water intake
Reduces feed flicking
Maintains gut health
Ensures continued feed nutrient intake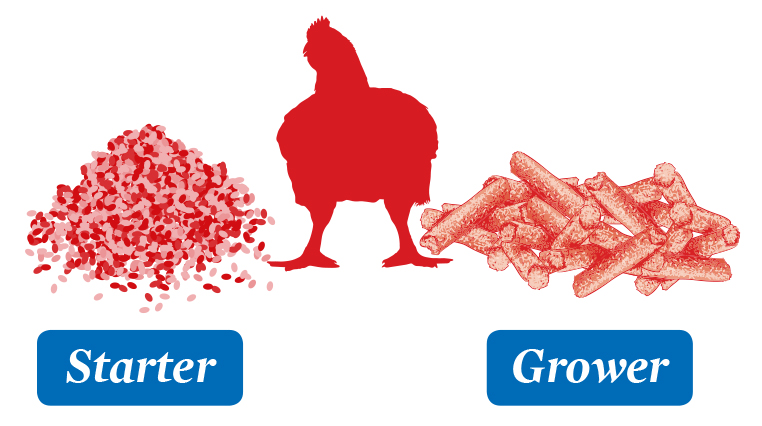 Transition to a new feed must be made gradually.
Add a new feed on top of the current feed so that the two can mix together.
A change from Starter to Grower involves a change in specification and, usually, feed form. Providing the first delivery of the grower feed as a crumb or mini pellet will help prevent reductions in feed intake.
Monitor bird behaviour closely around all feed deliveries but especially before, during and after a feed transition to ensure there are no changes in feeding and drinking behaviour.
If changes in feeding behaviour and flock performance are seen, investigate feed form and nutrient density.