Women in Poultry: Niamh Molloy
Learn more about Niamh Molloy with Aviagen
Please introduce yourself and describe your current role and responsibilities

As Commercial and Technical Manager, I look after Parent Stock customers across the UK and Scandinavia. I am part of the UK Sales & Technical team led by Stuart Thomson. My everyday mission is to support our customers in optimizing the performance and welfare of their birds. I offer them advice and share the latest information and innovations to help them get the most from their birds. As a team, we aim to bridge the gap between the field and our breeding program to ensure that insights flow both ways. We take feedback from our customers seriously and pass it on to our internal research and development teams, as well as all stakeholders involved in producing quality breeding stock for our customers. Our ultimate goal is to achieve ongoing improvement that enables us to better serve the needs of our customers.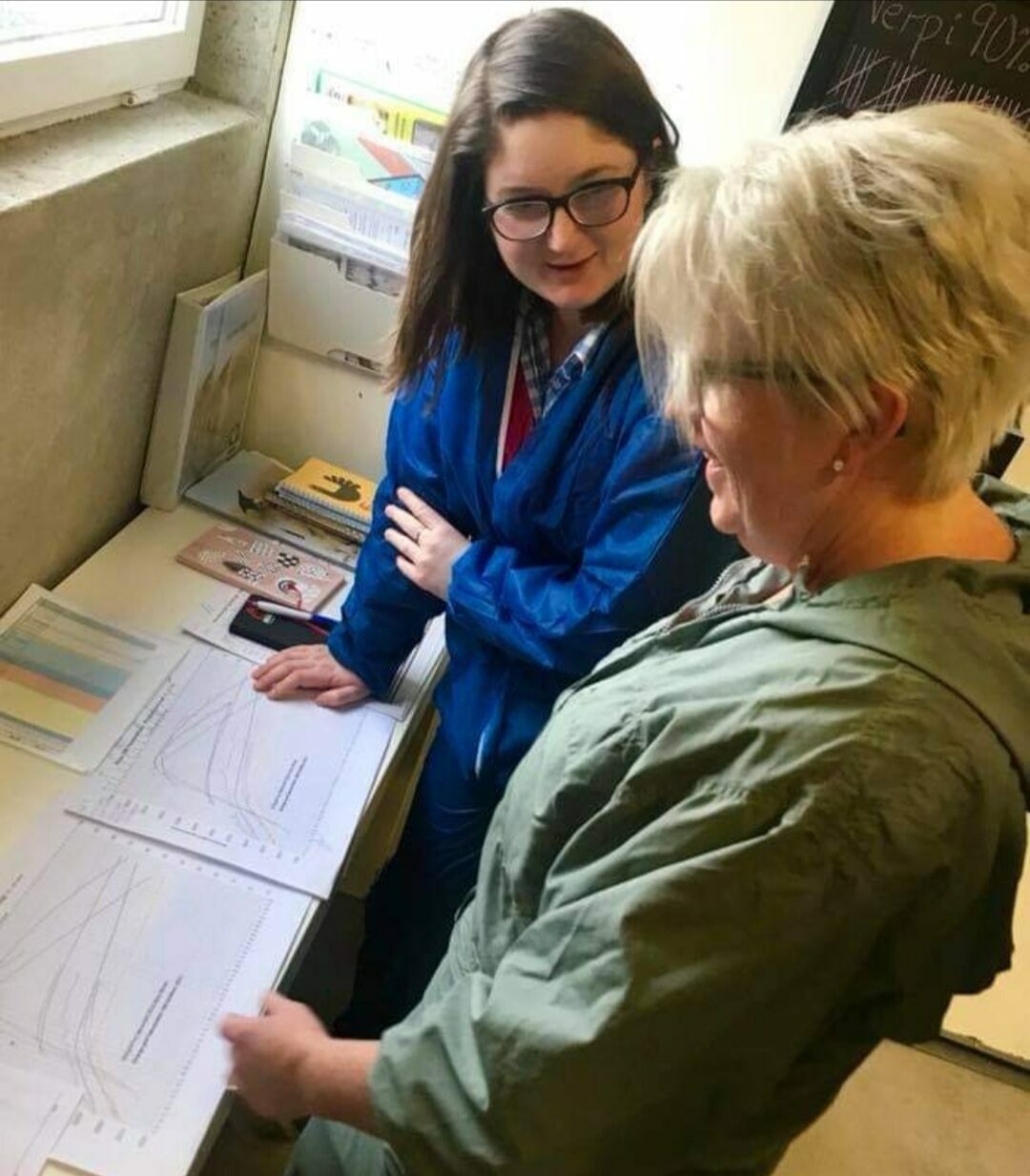 What is your background and how did you come to work in the poultry industry?

Growing up on a beef and sheep farm in Northern Ireland, I developed an early interest in livestock production. This passion led me to study BSc (Hons) Animal Science at Harper Adams University, and during this time, I found my home in the poultry industry. Harper Adams gave me the chance to spend my placement year with Aviagen in Australia and New Zealand. There, I gained invaluable experience on the farms and in the hatchery, getting a solid grounding in poultry operations. After graduation, I joined the Aviagen UK team in the hatchery as a Quality Assurance Coordinator, and later moved to Scotland to further develop my career as a Trials Production manager. My role as Technical Manager began in 2016, which was expanded to Commercial and Technical Manager in 2020. In the meantime, I earned a post-graduate diploma from the University of Glasgow in Applied Poultry Science in 2021 through a part time distance learning course.
When did you come to Aviagen and what inspired you to work there?
As I mentioned earlier, I initially joined Aviagen in 2011 for my placement year and returned after my studies in 2013. I was inspired to work with this global company, which offers a breadth of positions with opportunities to grow my career. This has certainly come true for me. I also enjoy the diversity in the company, with access to specialists from a spectrum of disciplines. Most importantly, Aviagen people are passionate about what they do and willing to share and nurture those who are new to the business. That support network and culture helps me feel fulfilled and appreciated.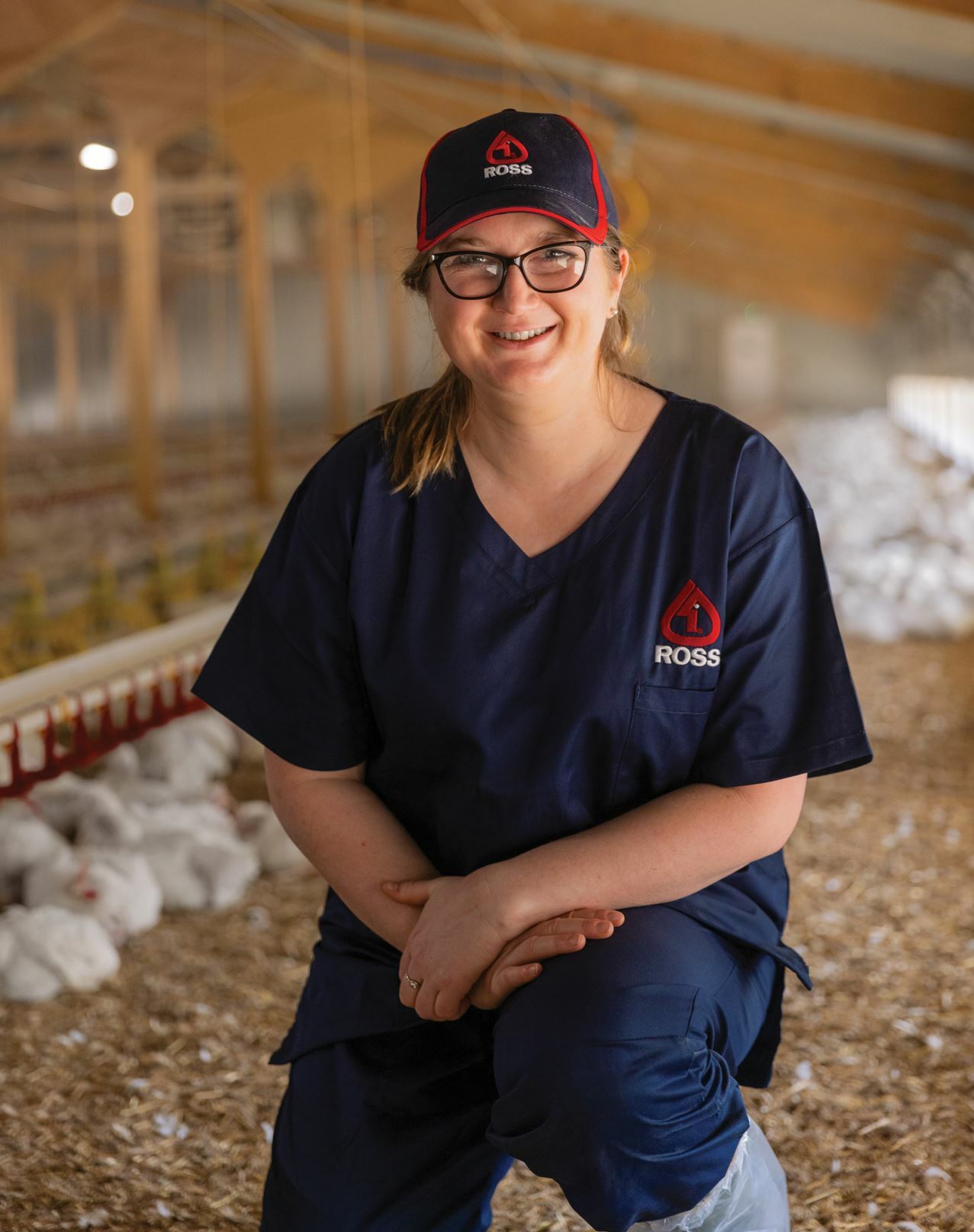 What's unique about your role?
I thoroughly enjoy that each day is different and presents new challenges. I have to be able to "think on my feet," which helps me stay up to date on the latest developments that will be important for the success of my customers.
Describe a typical day for you.
There doesn't tend to be a typical day. Each day brings new rewards. When visiting customers, I tour the farms and talk with managers. Their concerns and feedback are key, as they are the people working directly with our birds. It is important that our customers understand "why" we as a company do things, and this understanding helps them make informed decisions on managing their birds. One word I often use on these visits is "balance" – simply put, "what will happen if I make this change, and what else can be affected?" This understanding of balance is essential to educating and empowering our customers, knowing we are on this journey of providing the world with a valuable food source together.
What outstanding challenge facing the poultry industry would you most like to solve?
For me, the greatest challenge we have always faced is educating and informing people of our role in producing a healthy, affordable and sustainable protein source. We need to continue to create transparency to the general public, so they can in turn feel that connection with poultry meat production, as well as the people behind the bird. In the UK, we are producing chicken according to excellent welfare standards. We need to continuously challenge and consistently enhance our standards while maintaining the benefits that poultry meat can offer to the world.
I am passionate about attracting and retaining the next generation of poultry people. To breed the best, we need the best, and I devote my time and energy to trying to encourage our youth to the industry. I have been part of the team that develops and promotes our UK NextGen scholarship. This program offers two places at our Europe, Middle East, Africa and Asia (EMEAA) school to those who would not otherwise have a chance. I also promote our positive message and the opportunities available at schools and colleges. I am eager to pay it forward, because I was fortunate to have been accepted as a Trustee for two charities (Harper Adams in Ireland and the Development Trust at Harper Adams University) that gives financial support to students at Harper Adams, extending the reach for the poultry industry.
What advice would you give to women looking to start a career in your field?
Succeeding in the field depends on the quality of our work. By nurturing our relationships and asserting our ideas, we can change things. We have a fantastic industry that is in many ways more advanced than other agricultural sectors. There are opportunities for both women and men, and although the stigma exists, we should value the empathy and skills that females contribute. We need to capitalize on our strengths, which in turn will strengthen our industry.
What does the future of poultry genetics look like?
The poultry industry is very much at a fork in the road in Europe, with higher and higher welfare standards coupled with a cost-of-living crisis. We have a fantastic range of breeds that is affordable, sustainable, and readily available. With this in mind, poultry breeding companies have the flexibility to enable producers to offer the right bird for the right market, catering to diverse requirements for today and well into the future.
What's the most exciting innovation that you see on the horizon for the poultry industry?
We are living in an era of rapid advancement in technology. Developments to improve efficiencies while dealing with labor shortages is the way forward. However, we will always need stockpeople on the farm to identify with the birds and interpret their behaviors and other needs.
What keeps you entertained when you're not on the job?
My work involves a lot of travel during the week to stay close to my customers, so I have to try hard to maintain my work-life balance. I have four pet sheep who keep me constantly entertained with their individual personalities. I also enjoy walking and cooking and now since I've entered my 30s, I have become a gardening fanatic. Warning to anyone who hasn't started – it becomes an addiction!
What's next for you?
I have been in this role for more than six years, and must admit I really do enjoy the direct contact with the birds. It brings me back to my days in Northern Ireland and mentoring by my close neighbor. It was during this time that I gained my skills of observing and understanding stockmanship. I also really enjoy the customer side, and the interaction and challenging conversations. So, you can see, agriculture and poultry are in my blood, and I am happy to keep doing what I am passionate about for the foreseeable future.
November 2023 - December 2022
---