Women in Poultry: Sitira Williams
Learn more about Sitira Williams with Limitless Research Ltd.
Sitira Williams is the founder and director of Limitless Research Ltd, a UK-based research consultancy. She has managed research projects in Sub-Saharan Africa to advance animal health and productivity and has previously worked on research projects to assist in business, coaching and mentoring, social sciences, epidemiological and socio-economic studies. She is also a PhD candidate at De Montfort University, Leicester exploring the lived experiences of transgender and gender-expansive youth transitioning and parental dynamics across the UK.

Describe a typical day in your current role?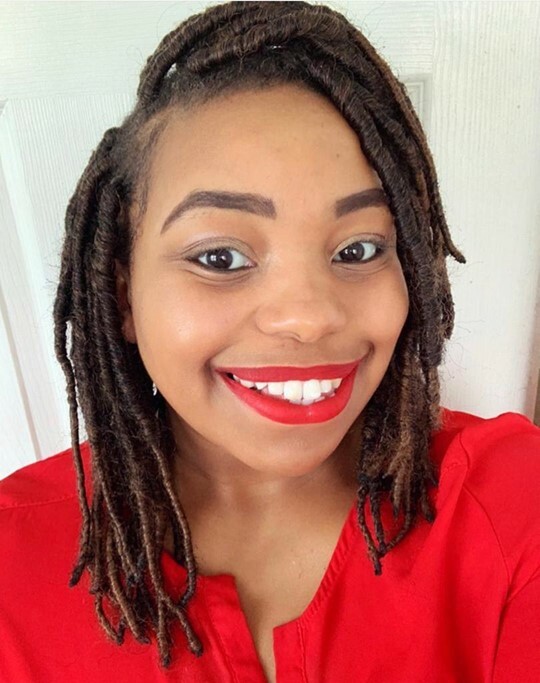 During my seven years of research experience, I've worked in a diverse range of environments, including projects in business management, leadership and organisations, health and social sciences, epidemiological studies and socioeconomic studies.
Day-to-day, I perform a wide range of research-related tasks. Some tasks involve planning for data collection, both in terms of research design and planning, as well as more administrative work like compiling participant information sheets, consent forms and other paperwork, as well as working on data collection tools and ethical approval processes. I also contribute to writing up research and proofreading other people's work – probably the largest chunk of my time is spent writing and reading, and I embrace gaining new knowledge! A lot of my time is also spent in meetings or attending networking events and conferences.
What's unique about your role?
I would say that my role provides a lot of flexibility which allows me to pursue my passions and explore my capabilities and aspirations. My role allows me to connect with different people from different cultures and backgrounds, across a wide range of industries. I've had the opportunity to collaborate on projects relating to newly launched veterinary products, for example, contributing to the existing literature on priority livestock diseases, barriers to vaccine use, and preventative treatments, as well as in other industries like sexual health and gender identity, and mentoring and coaching programmes. Collaborating with different people of different projects helps me to grow in my own cultural and research competencies.
What are the main challenges that you face in your role?
The main challenges I face in my role are research delays – it's natural to come across a few throughout your research profession. In particular, Covide-19 had a huge impact on research. Some important studies were scrapped or placed on-hold due to challenges with recruiting participants and conducting in-person research given the restrictions, and concerns about catching and spreading the virus.
What does the future of poultry health look like in terms of preventing and treating disease?
One of the major challenges in the poultry subsector is diseases, however strategies for control and prevention of poultry diseases are becoming more sustainable. Veterinary services are becoming more available and affordable, and parasite control is improving. We've seen further development of improved breeds. However, I feel that in the future there will be more opportunities to tap into innovative strategies for disease diagnosis. Also, having more effective digital solutions to manage sample taking will improve communication between veterinarians and rural householders. An example of this is Lab Cards, an app which is now being used in labs across Uganda, Nigeria, Tanzania, Zimbabwe and Ethiopia, which provides reliable results to veterinarians with less administrative hassle.
Are there individuals or organizations in poultry who you've found particularly inspirational?
Within the poultry industry, there are a number of people who I've been inspired by. Women in particular play a vital role in the rural agricultural sector and make up a majority of the farming workforce in Sub-Saharan Africa.
There is one woman in particular who I've been most inspired and empowered by: Ngozi Okonjo-Iweala, Director General of the World Trade Organisation. She's the author of numerous articles and books, my most read one being Women and Leadership: Real Lives, Real Lessons' co-authored with Julia Gillard. Across her body of work, she has emphasised the importance of achieving gender equality in leadership and has provided a roadmap of essential teachings to inspire us all, especially in terms of sustainable practices which boost food agriculture.
I'm also grateful for the many mentors and supervisors throughout my career journey who have inspired me and made a positive impact on my own growth and development in research.
Have you encountered any challenges as a woman in your field? If yes, how have you overcome them?
There is considerable institutional racism in higher education. While navigating different roles and positions within research leadership structures, I have found that being Black, being a woman and being part of a minority ethnic background bring about different challenges within race, power and privilege dynamics.
I previously worked on a study to improve the ethnic diversity and inclusivity of the workforce responsible for the delivery of health research in the NHS. Diversity and inclusion matter within the workplace environment no matter the industry, and that is something I strongly advocate for with an intersectional approach.
What outstanding challenge facing the poultry industry would you most like to solve?
Gender disparities among female rural householders is one of the things I'm most passionate about solving. I collaborated on two studies that explored gender disparities and the empowerment of women among rural householders in Nigeria and Uganda. The findings showed various clear and obvious forms of gender inequalities disadvantaging women.
Some key findings were that traditional and cultural views and norms in relation to livestock being predominantly owned by men, limit women's access to resources, interventions, land ownership and financial loans. Traditional and cultural views are holding women back from owning, controlling and benefitting from livestock production. The study conducted in Uganda found that interventions that specifically empower women, and not men as well, increased the risk of domestic violence.
The main outcome of this research was to improve awareness of women empowerment and strategies to best help women manage livestock. We also sought to heighten gender sensitivity in research and the policy it informs, prioritising gender needs and barriers in livestock production interventions.
Our research explored gender-related issues, strategies, notions of women empowerment and the impact and outcome of interventions on women. However, more needs to be done on a grassroots level to identify solutions and develop policies for improving the livelihoods of rural householders and care for animals.
What's the most exciting innovation that you see on the horizon for the poultry industry?
The innovation of the poultry industry in Sub-Saharan Africa has led to noticeable growth of improved breeds. Improved breeds are characterized by resistance to diseases, fast growth, large body sizes, higher number of eggs and larger egg sizes. Innovation has also played a key role in a number of other areas, such as the development of modern incubation and hatcheries, hygienic processing systems to ensure safety of the food, intermediate scale poultry houses, feeding and mechanized plucking. The list goes on, and it is exciting to see these innovative developments and positive impacts on productivity for rural householders. I look forward to seeing more smart farming systems located within rural areas. However, to get there we will need to see better communication systems in place to develop better adoption of tech on farms within some parts of Sub-Saharan Africa.
What are you most excited about in the next 5-10 years regarding the poultry industry?
In the next 5-10 years, I'm most excited about the growth of the poultry sector. Poultry products are among the most affordable foods and are a healthy source of nutrition. Due to rapidly increasing demand for poultry products, the contribution of commercial production systems is expanding. The population of Sub-Saharan Africa is also continuously growing. In the next 5-10 years, I expect there to be more investment in poultry-breeding farms and hatcheries, more veterinary job opportunities and more engagement and collaboration with governmental bodies, NGOs, the private sector, and other stakeholders to address challenges using a grassroots level approach.
What's your next challenge?
I think that my next challenge in relation to women empowerment will be reducing the gap in gender-disaggregated research on small ruminant and cattle livestock production. Gender-specific information on roles, tasks, benefits, income, access to resources and control and management of livestock has been poorly documented. As a result, women's participation in livestock interventions is rarely recorded and goes unnoticed, which is a key barrier to empowering women. There is a real need to include women throughout the planning and preparation stages of interventions to ensure that women and not just men benefit from them, since female and male producers experience different challenges on farms. Having a clear understanding of gender roles in livestock production, will help create better incentives for identifying solutions to problems that are challenging rural householders in different ways.