2023 IPPE: DSM shares tips for young female professionals & shares advice
Tips for young professionals in the poultry industry
DSM Animal Nutrition & Health hosted female poultry professionals as they start their career at the "Building Your Future" event centered on sharing tips and guidance to build a successful career.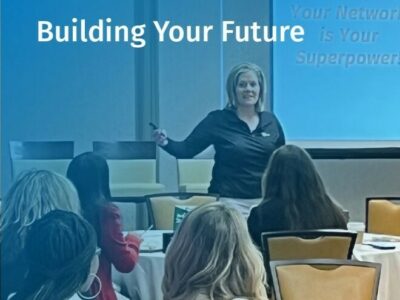 "One of the things that we talked about when we were pulling together the event is how important it is to support and develop talent as we look at the poultry industry," said Kristin Bonham, vice president of North America with DSM and moderator of the event. "It's really a need and specifically, as we look at the future generation of female talent and the unique challenges and opportunities they face."
A panel of DSM poultry leaders offered insights from what they've learned during their career and some tips to consider during their journey. The panel answered questions from the audience and shared their experiences along with practical advice to the undergraduate and graduate students.
Raj Murugesan, head of global poultry at DSM, shared some recent statistics showing that females numbers are rising across the poultry industry – including veterinarians, scientists, sales, etc.
"The numbers are rising, and what we want to make sure is that we also support that as employers who have a large poultry business, so how do we help those students that are leaving university become very successful and find all the different career possibilities they may have in a supportive manner," said Bonham.
Tips for women working in poultry
Develop your network
Learn how to deal with difficult conversations
Consider your development and create an action plan
Performance reviews are an important tool to advocate for yourself
Develop self-confidence
Develop personal resilience
"Personal resilience is one of the things that we're really focusing on as a company - the well being of our employees," said Bonham. "We shared some things personally that you can do to support your well being, so you can be good for your family, your customers and your company."
Raising a family and working full time can be a challenge, especially as the world has coped with the pandemic.
"When I first got out of school, it was very different - everybody was in the office every day," she said. "Today, there was a lot of good discussion around setting boundaries - not being accessible all of the time – and learning to set a space for yourself."
There was also discussion around discovering when you are most productive and managing that time effectively with work and family. The panel of speakers also talked about having discussions with your employer to ensure employees can balance work, family and you-time.