The search for innovative fertilizer technologies leads to Freetilizer
Key opinion leaders in EU learn more at Freetilizer seminar in Portugal
The impacts of the climate crisis, the economic fallout and interruptions in food supplies have led to an increase in the prices of agricultural inputs and products. This contributes to increased vulnerability of food systems and threatens long-term food security. Uncertainties related to energy and fertilizer exports from Russia are putting heavy pressure on agriculture and food production in Europe.

The current crisis underlines the urgency of efficient and sustainable use of fertilisers to ensure farm competitiveness and food security during times of high-priced inputs. Innovative solutions are needed to overcome current deficits by promoting the supply of affordable and sustainable fertilizers.
Based on the current concerns of the agrifood sector, the European Commission's Directorate-General for Agriculture and Rural Development (DG AGRI) and the EU CAP Network Support Facility for Innovation & Knowledge exchange | EIP-AGRI have organised a seminar in Porto, Portugal to find pioneering solutions that help build resilient farming and food systems through smart circular economy approaches at the farm and local level.

The search focused on using local resources efficiently, reducing input requirements for production and recycling agricultural wastes and by-products to create a more circular approach with great benefits for the rural economy and to ensure a transition towards more sustainable approaches to food production.
It was this quest that led the participants of the seminar to visit Freetilizer, an advanced solution for accessible and affordable fertilisers, promoting next generation farming through a smart circular economy. The visit to the Pipemasters facilities allowed all visitors, farmers, advisors, researchers, circular economy specialists and industry representatives, with special presence of political decision-makers, to have direct contact with the Freetilizer technology, observe all the products and processes developed and ask their questions to the technical team.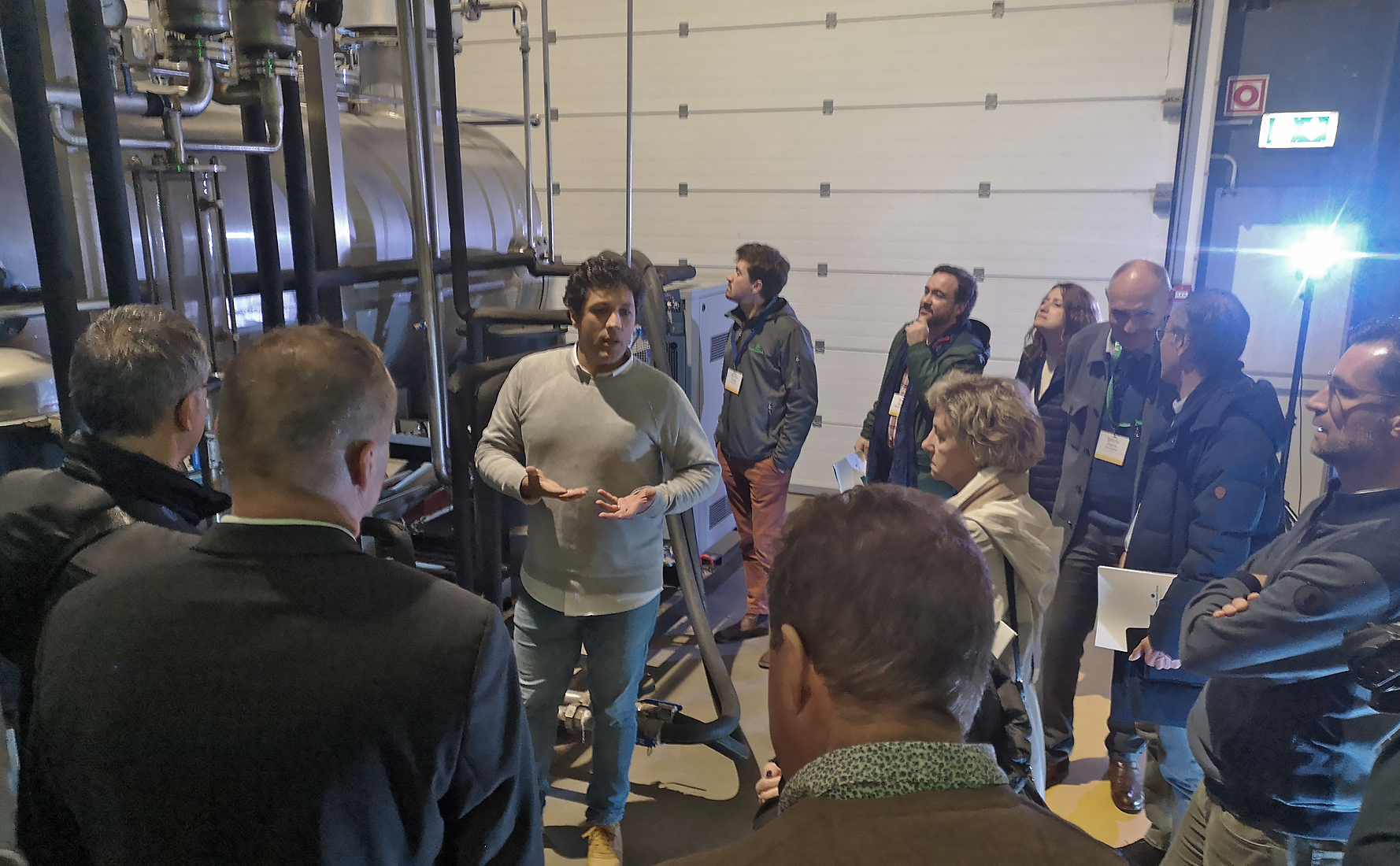 The knowledge exchanged and the buzz generated among all the people present showed how it was a successful event, demonstrating that Freetilizer represents a relevant opportunity and tools to increase the availability of organic fertilizers through a zero-waste approach.
We are looking forward to your contact.

February 2023 - July 2022
---