IPPE: US Roundtable for Sustainable Poultry & Eggs launches framework and metrics tool
US-RSPE develops tool to benchmark sustainability for entire value chain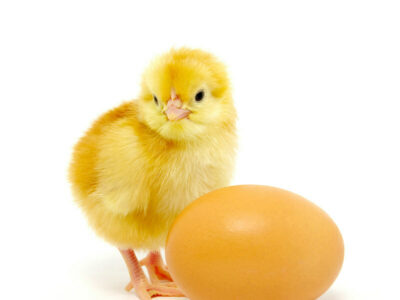 The US Roundtable for Sustainable Poultry & Eggs (US-RSPE) is a diverse, multi-stakeholder organization that has collaboratively built a sustainability framework from the grower all the way to the retailer and end consumer to provide a holistic picture of what sustainability looks like in the poultry and egg industry. The US-RSPE is a fairly new organization having launched about four years ago. The organization is made up of producers, integrators, processors, retailers, food service companies, civil society groups and NGOs, and allied industries and individuals. It's built to advance, support and communicate continuous improvement in sustainability across the entire value chain.
"This year, we're launching our framework which is built on three pillars: people, planet and poultry," said Ernie Meier, Chair of the US Roundtable for Sustainable Poultry and Eggs. "Our goal is to be able to paint a picture of what sustainability looks like in the US poultry and egg industry."
The US-RSPE has developed a tool for each entity in the supply chain to be able to use and onboard into the sustainability journey. The poultry value chains will input data from 2021 into the US-RSPE Framework, where it will be anonymized and used to create a report on full supply chain sustainability and form a baseline.
The Framework is set up to be scalable to meet users where they are in their sustainability progress, offering options to measure using entry, achievement and advanced metrics. The flexibility included in the US-RSPE Framework allows for internal progress to be fueled in tandem with supply-chain level efforts, showing each entity their strengths, weaknesses and what they should be working on to improve and contribute to a more sustainably produced protein product.
"What we built is a framework that allows even a small producer to be able to determine where they stand from a sustainability standpoint," Meier said. "Oftentimes, people are doing a lot of great things in the poultry and egg industry and just don't realize that they're really contributing to the overall sustainable picture of the supply chain. This is a metric-based tool that allows people to know where they stand and gives them tools to benchmark and look forward to see how to improve in the future."
The Roundtable was founded to be the independent authority to manage this project and protect the credibility of the measurement system developed. Because of this unique structure, every entity within US-RSPE membership has an equal vote and opportunity to voice their perspective into this project — from the individual turkey farmer to the CEO of a global integrator and environmental groups, considered "outside" the industry by other efforts.

"Anybody can join the US-RSPE," he noted. " The beauty of our membership is that we allow everybody to have a voice into building the framework and the sustainability metrics that we're putting together."