Women in Poultry: Dr Mary Angani
"As a poultry vet in Nigeria, the main challenge I faced was abuse of antibiotics by poultry producers."
Before coming to the UK she worked as a lecturer at the University of Agriculture Makurdi, Nigeria, and as a clinician in the veterinary teaching hospital of the same university, where she taught poultry courses and handled clinical poultry cases.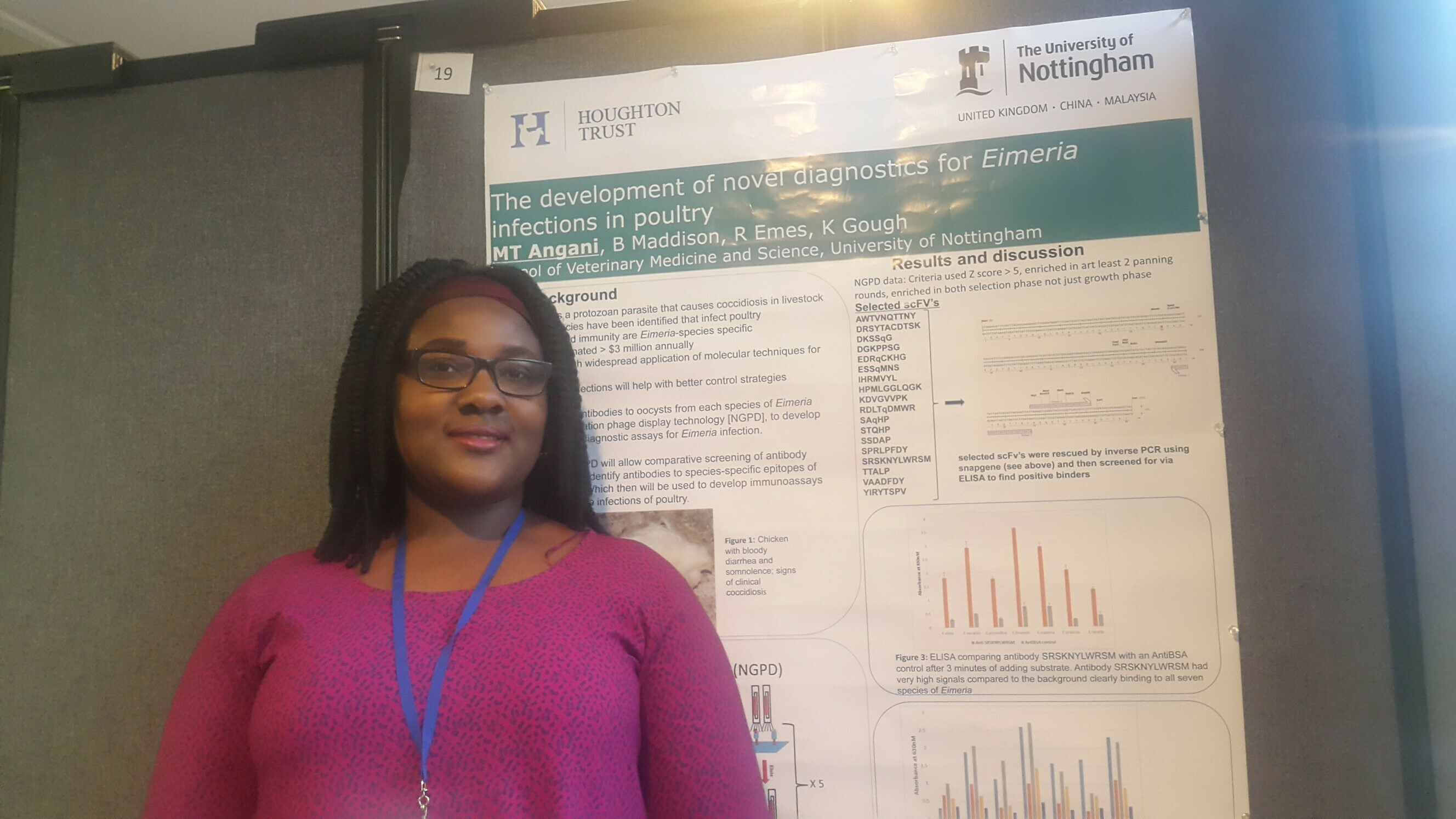 What is your background and how did you come to work in the poultry industry?
I obtained my DVM degree from Ahmadu Bello University, Zaria, Nigeria, and an MSc in poultry medicine from the same university. In my third year, I did my industrial training in a large agricultural institute that had a farm and a hatchery, and my interest in pursuing poultry was sparked. I also saw that there was a gap I could fill as the demand for day-old poultry far exceeded the supply in that hatchery. I also found poultry science courses interesting and I excelled in them.
How would you describe the poultry industry in Nigeria in comparison to the poultry industry in the UK?
The poultry industry in Nigeria is really evolving. From the time I left the poultry industry in Nigeria until now, the industry has really grown.
They've opened a poultry establishment that has a breeder farm, hatchery and feed mill two years ago that is the biggest in the country. This poultry institute has brought so many job opportunities to so many people. Because of the growing population and because there are no restrictions around poultry – for example, no religious or ethnic restrictions – most people eat poultry, so poultry is in high demand. And because of that there is prospect for more growth in the industry.
By comparison in the UK, the industry is fairly stable and the growth is not as dramatic because the industry is further developed than in Nigeria.
What are the main challenges that you face in your role?
As a poultry vet in Nigeria, the main challenge I faced was abuse of antibiotics by poultry producers, especially backyard poultry producers. Poultry producers discuss problems amongst themselves and give each other recommendations and, as a result, they end up abusing antibiotics. So, if there's any problem with their flock, they don't come to the vet as their first line of action. They would have tried two or three or four different types of antibiotics before they finally call the vet and by then it's complicated. Then they expect you to perform magic or miracles. The drugs also contain so many different antimicrobials at sub-therapeutic levels in one drug – hence we have serious issues around drug resistance as well as drug residue in poultry products, so that's definitely the biggest challenge we have.
What's unique about being a veterinarian specialising in poultry?
Well, for one, we get to meet and work directly with farmers and producers while carrying out farm visits.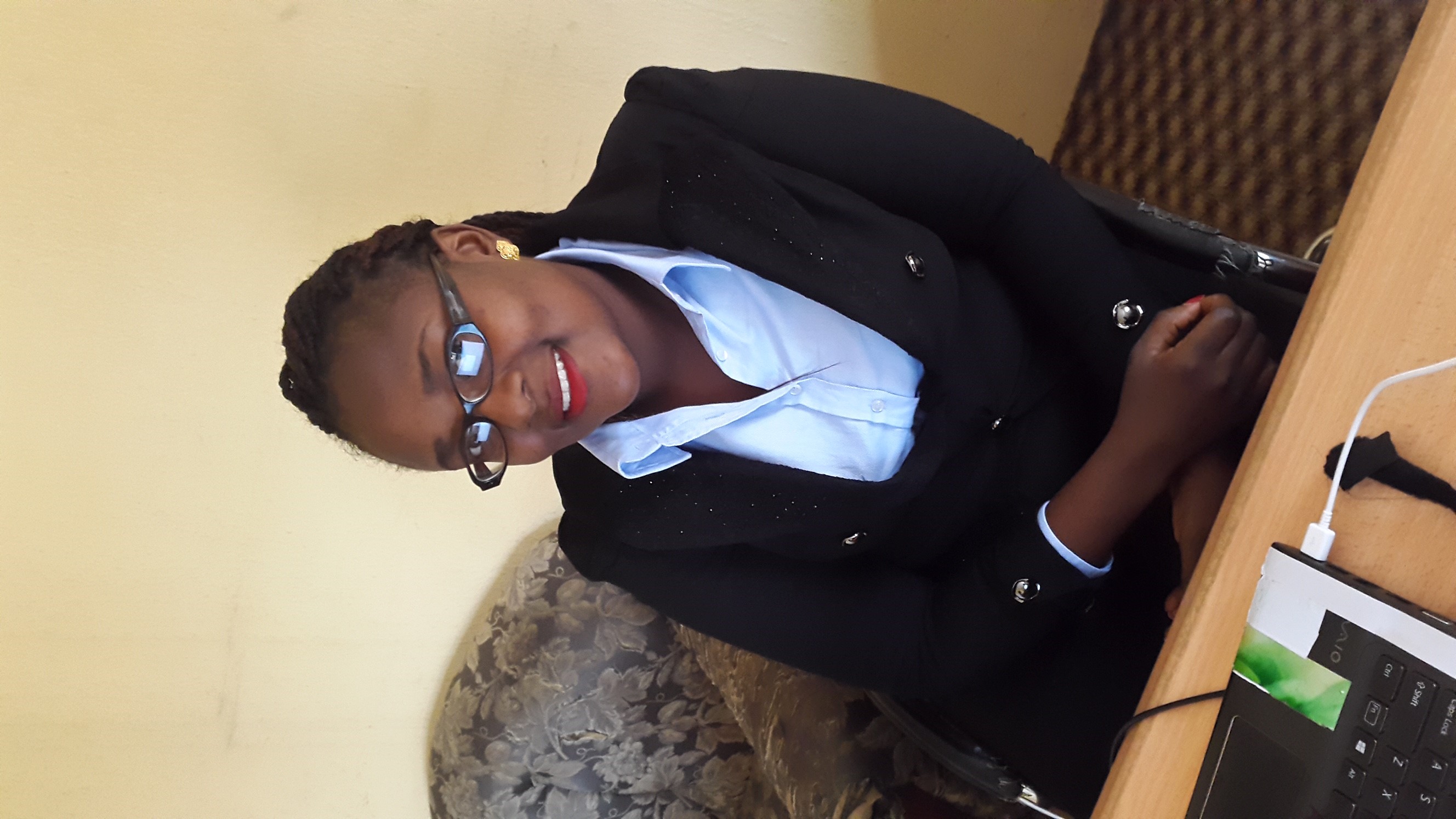 Unlike in a small-animal, a large-animal or an equine practice, you're rarely dealing with individual cases. With poultry diseases you are usually dealing with a flock problem – hence we apply treatments, prevention and control to the entire flock, except in rare conditions. As a poultry vet in Nigeria, the farmer also expects you to know about everything from management and breeding to hatchery and poultry nutrition, and everything in between. So that is definitely unique to the poultry industry, especially in Nigeria. In the UK, there are specialisations and a poultry vet is not expected to be a poultry nutritionist or a poultry breeder, which makes it a lot easier.
What does the future of poultry disease treatment look like?
In regards to disease treatment, there are a lot of negative consumer views about the use of antibiotics or chemical compounds in food animals. People are expecting and demanding more organic products, especially in developed countries. So the emphasis is and should be on disease control and prevention rather than treatment. Scientists are constantly researching better disease prevention and control measures.
What are some of the developments or improvements you've seen in terms of control and prevention?
It depends on the disease, but there has been some progress in that area. There is more awareness about the need for improved biosecurity measures, which in poultry practice, once efficiently implemented, can reduce the incidences of disease occurrence by up to 50 percent. Farmers are more aware of what to do now; it's about increased awareness and education. In the past, farmers didn't know that when you go from one farm to another, you're effectively transferring disease. Improvements in cleanliness, use of foot dip, effective vaccinations, disinfection of poultry houses after each batch of poultry, for example, all work to improve the prevention of diseases. I would have loved to say farmers adhere to all these but, sadly, implementing these measures consistently continues to be a problem because it is difficult to change people's attitudes. In the UK there are basic regulations that must be adhered to, so it makes it easier for farmers do these things.
Describe a typical day in your current role.
As a PhD student, I plan my experiments and I read relevant journals that are related to what I'm doing.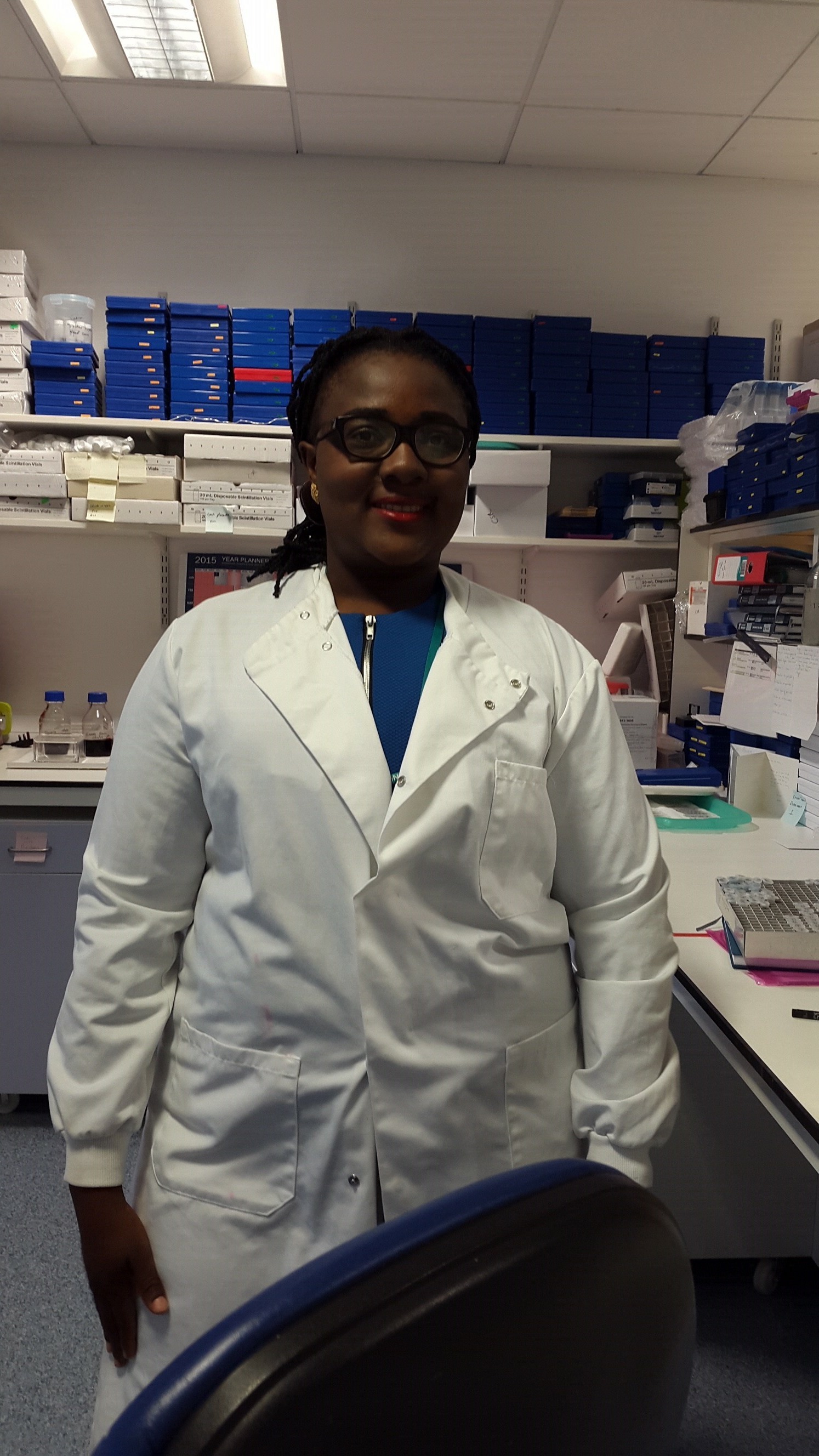 When I was a vet in Nigeria, I would plan the course content that I was delivering and prepare to teach. Then I would go to the poultry clinic and handle cases. Farmers would come to the clinic to complain about something to do with their flocks, and we would then go on farm visits with the students.
How would you reorganise the legislative minefield, if you could?
I would definitely strengthen animal-welfare laws and promote humane slaughter of birds because welfare is a real issue in Nigeria. Awareness of animal welfare is very poor. I would love to create more awareness of animal welfare and ensure that there are consequences for not adhering to [acceptable standards].
I would also make sure producers adhered to proper and standard safety procedures like adhering to drug-withdrawal periods in eggs and meat.
Are there any individuals or organisations in poultry who you've found particularly inspirational?
Yes, there are many and I will not be able to mention all. For example, Zoetis, Aviagen, Ceva, MSD Animal Health – they're all committed to the advancement of poultry health.
Incidentally, I was lucky enough to be given the Young Poultry Veterinarian Award sponsored by Zoetis last year, which was great because, in recognising what the younger poultry vets do, it encourages them to do what they do even better.
Have you encountered any challenges as a woman in your field? If so, how have you overcome them?
Truthfully speaking, I haven't encountered any challenges being a woman in my field. Rather, I think it's actually easier being a woman in my field in Nigeria because you're not restricted. Women are the majority of those who keep backyard poultry, so as a woman, it's easier for me to have access to the homes of these women compared to a man because I am not limited by any religious or cultural barrier. So as a woman, I've not encountered any challenges in my field; I've actually found it to be somewhat of an advantage.
What advice would you give to women looking to start a career in your field?
Know what you want. Break barriers. Be committed. Go all out.
What keeps you entertained when you're not on the job?
I love travelling and seeing new places, and I enjoy cooking.
What's next for you?
My career keeps evolving every day and there are a variety of options for me, but I will continue on the path of teaching and research and clinical practice.
June 2022 - September 2021
---