Women in Poultry: Sam Noble with Heifer International
Learn more about Sam Noble who manages the pasture-based poultry operation at Heifer Ranch in Arkansas, USA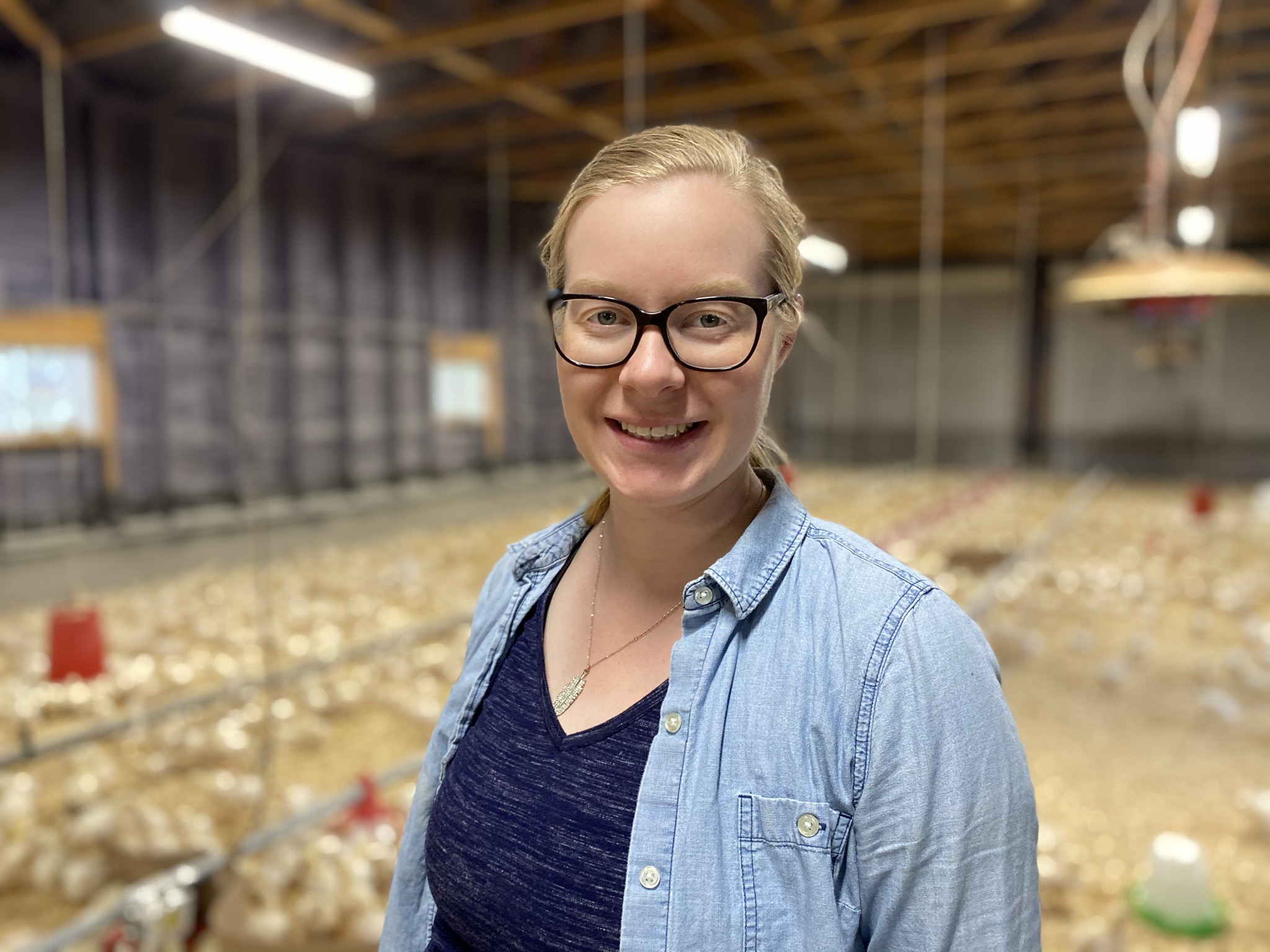 During the summers of 2013 and 2014, Noble volunteered at Heifer Ranch and had the opportunity to work with their poultry flock. This inspired her to take a poultry course while attending Iowa State University which only added to her passion for poultry. After college, she worked with turkeys for five years and gained experience in both the commercial and breeder side, focusing heavily her primary interest - brooding. When the Poultry Production Specialist position opened at Heifer Ranch, she was excited at the opportunity to share her knowledge and experience to help local producers in the pasture poultry industry.
Describe a typical day in your current role?
I start my day tending to the livestock dogs that guard the poultry. I then check on the chicks and poults in the brood that we have currently and top off their feed and water and make any adjustments necessary to their environment to maximize their comfort level. Once the birds are old enough, they are moved to the pasture and housed in schooners. The schooners will be moved once every morning to give the birds a fresh spot of grass to consume and fertilize. Between morning chores and afternoon chores, I make any repairs to the schooners and any other odd jobs that surround the poultry enterprise.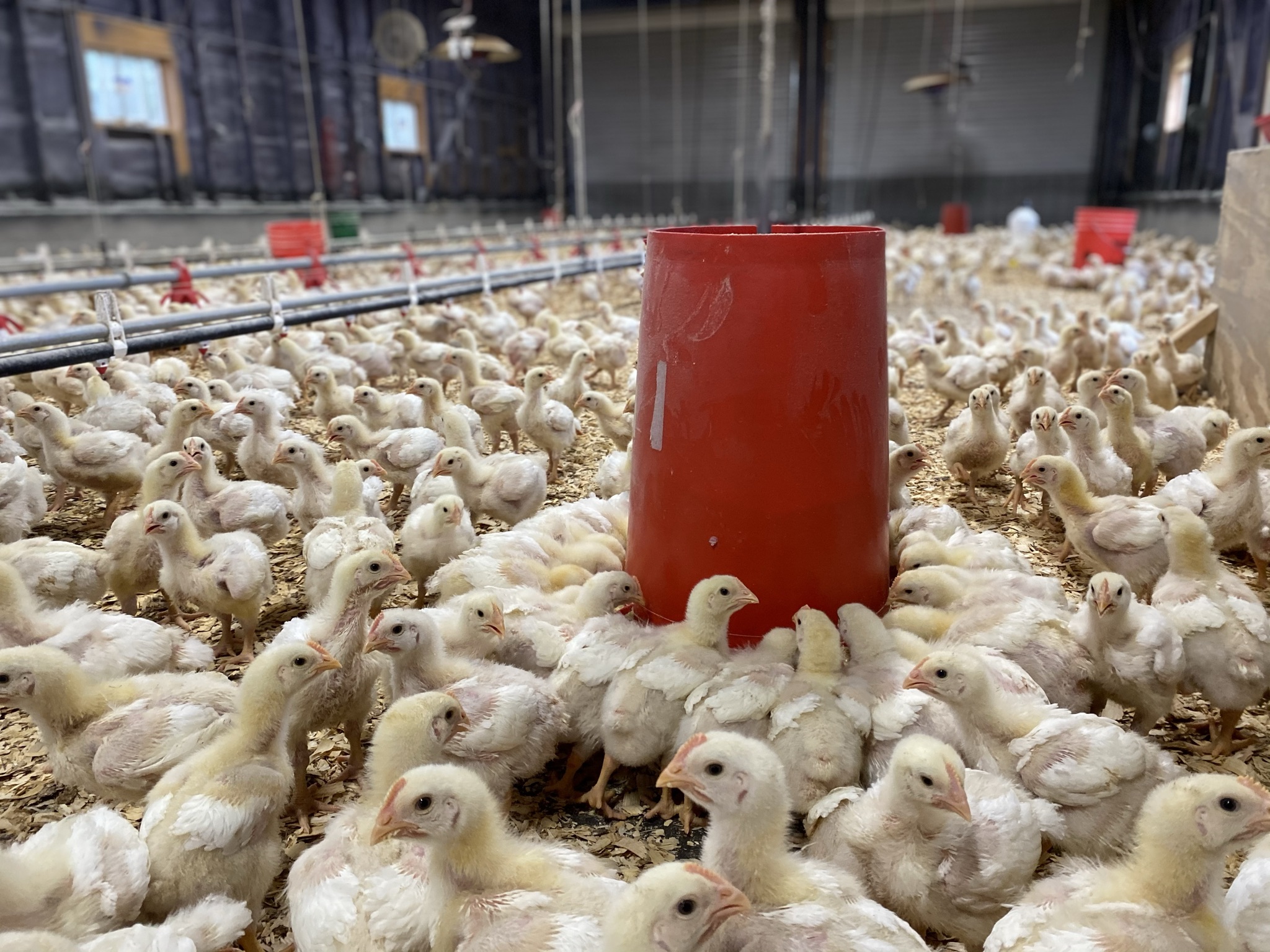 What's unique about your role?
I have the opportunity to help other pasture poultry producers learn more about production practices and the industry – both in person through Heifer International's volunteers and virtually through Heifer Ranch's Facebook page and YouTube channel. We also partner with Grass Roots Co-op to better reach local producers, share knowledge and maximize their earnings.
What are the main challenges that you face in your role?
Managing poultry is a big commitment. To ensure a flock is successful you need to give them a lot of attention and make sure to provide an adequate environment. With raising birds on pasture, you throw in a lot extra variables that are out of your control such as the weather and predators that add to the time commitment.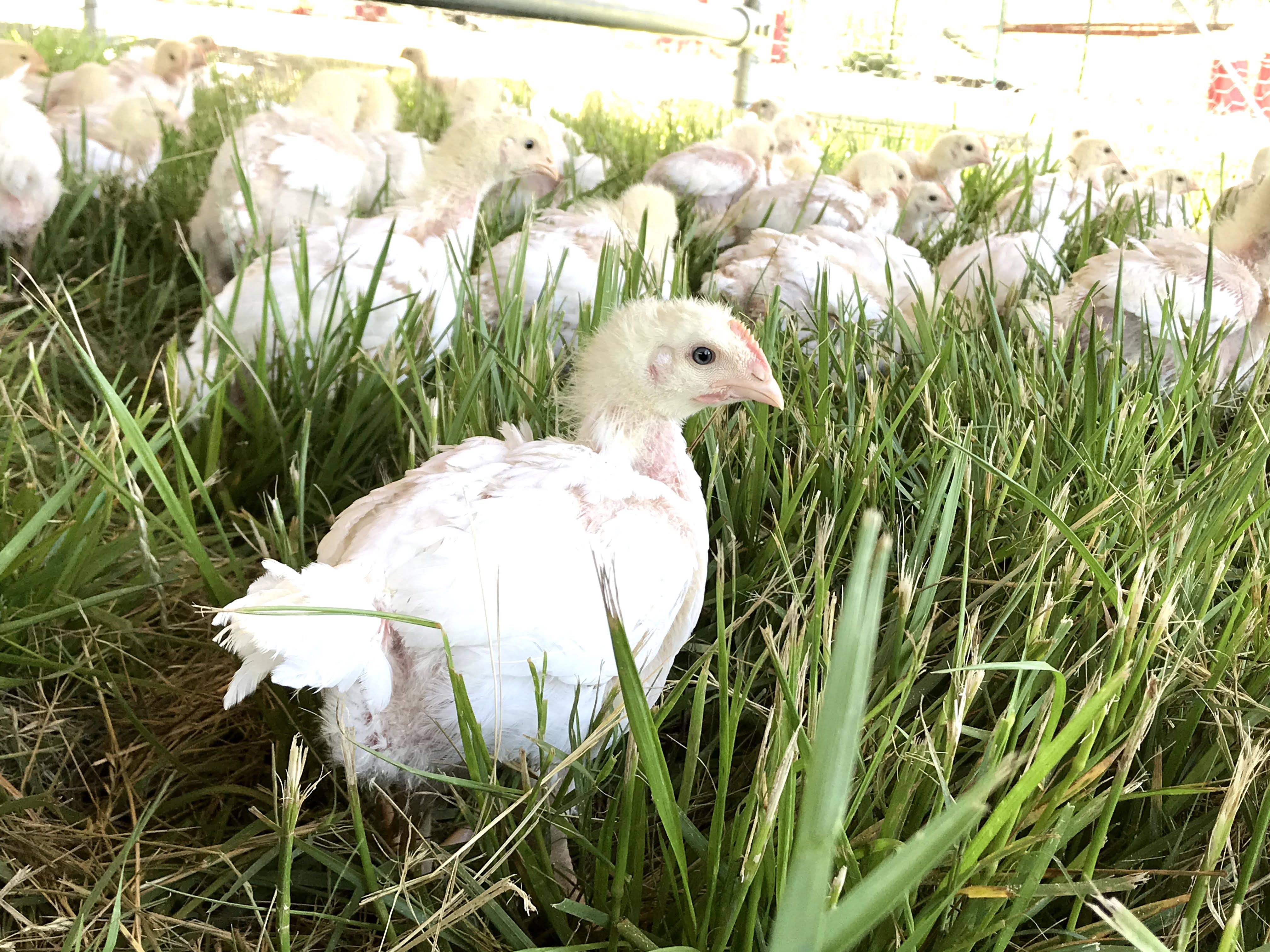 What does the future of poultry health look like in terms of preventing and treating disease?
Disease prevention is the first line of defense. Biosecurity in the brood is most important in terms of washing and disinfecting equipment between flocks and our biosecurity measures taken at the entrance of the brood, prior to entering the flock. It is important to take steps to decrease the risk of disease by keeping livestock such as pigs that share similar diseases separate and traveling from youngest flock to oldest flock throughout the day.
Are there individuals or organizations in poultry who you've found particularly inspirational?
I have been following the American Pastured Poultry Producers Association for a short while and have found it's a great resource for local producers to find support within each other. I'm inspired by those who have been in the pasture poultry industry for years that share their knowledge and experience with those who are just starting out.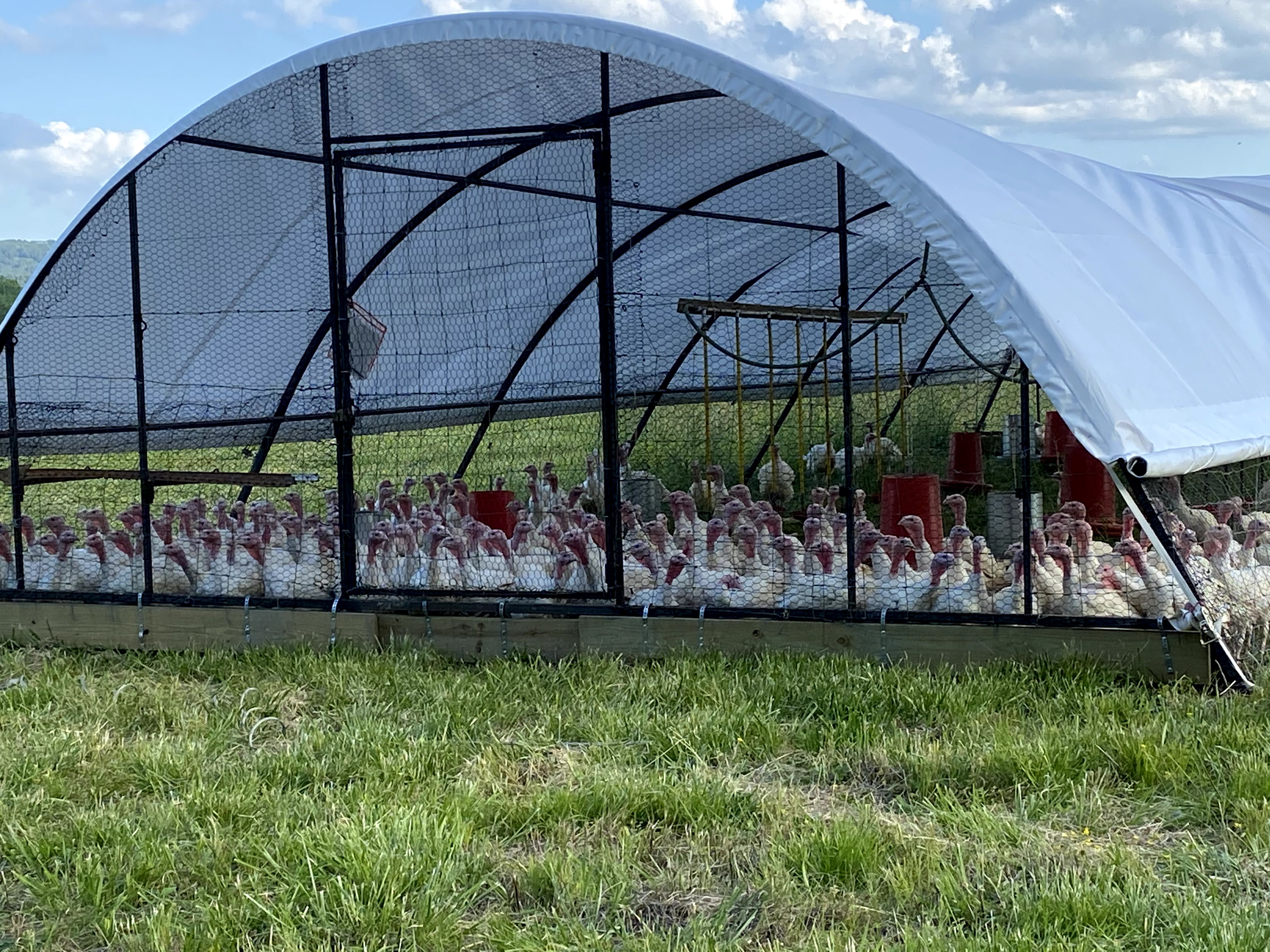 Have you encountered any challenges as a woman in your field? If yes, how have you overcome them?
Yes, unfortunately. The poultry industry is heavily male-based and not very female friendly at times. Even though I grew up on a farm, I don't have the experience that some men had being taught from a young age to drive tractors and fix motors among other basic maintenance skills. I do my best to team up and work with people in maintenance to learn from them so I can do it myself the next time. I have also had people misjudge my experience and not take me seriously when I offer solutions to problems. I have found that people value you more when you put in hard work and work alongside someone who doubts your abilities. Let your efforts and results speak for themselves.
What outstanding challenge facing the poultry industry would you most like to solve?
I would like to see a more symbiotic relationship between small scale producers and consumers. It is so important for people to understand where their food comes from and to vote with their dollar to support local producers.
What's the most exciting innovation that you see on the horizon for the poultry industry?
Technology and automation are constantly improving the way we raise poultry. Now, environmental controls and monitoring of broods is largely done from a computer and can be seen and changed from your cell phone. Technology can help decrease the amount of time you would normally spend feeding, delivering water and manually making environmental adjustments. This will ultimately give producers more time to focus on the bird's comfort and health and help raise a successful flock.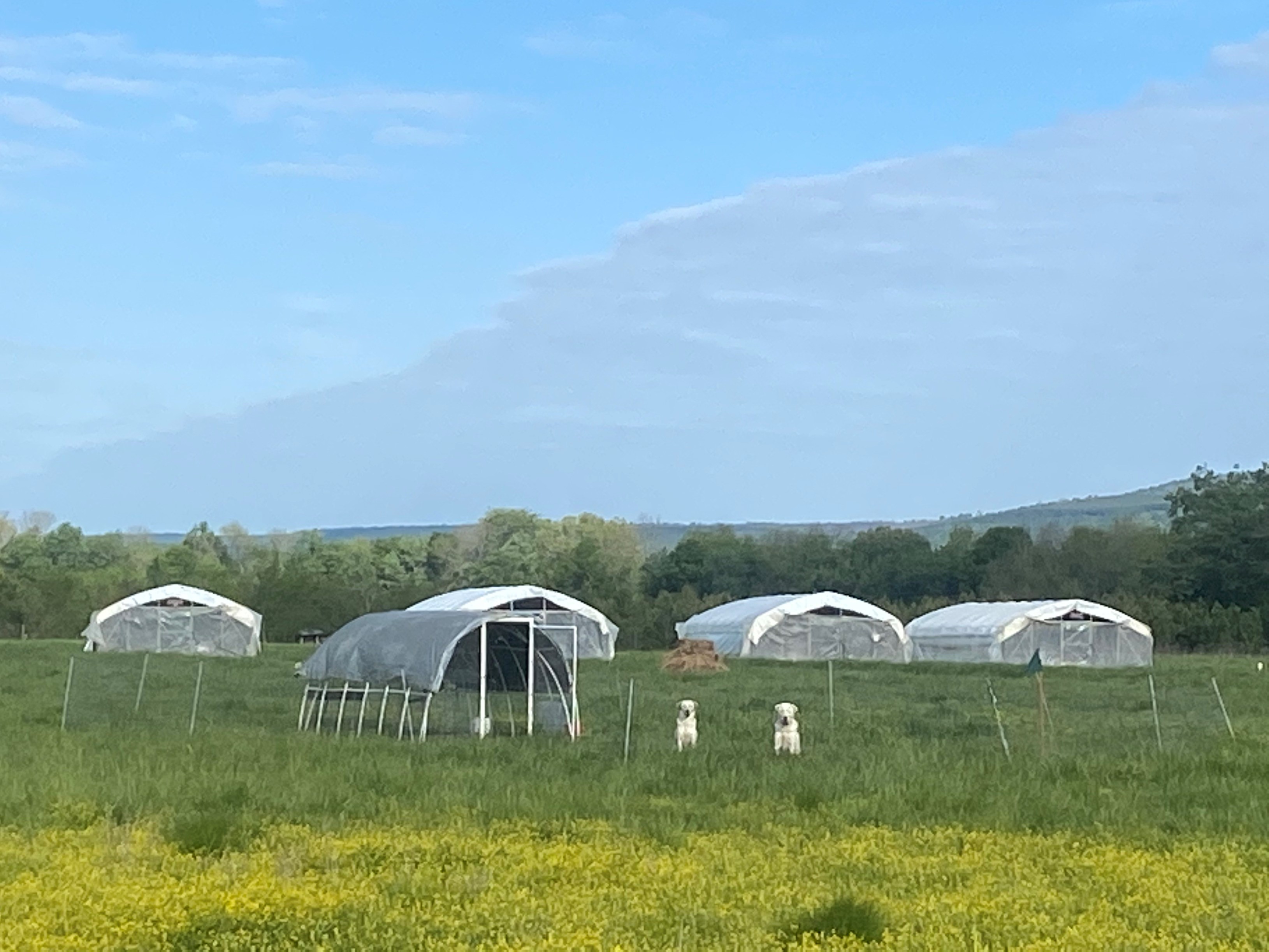 What are you most excited about in the next five to 10 years regarding the poultry industry?
I'm excited to see where the pastured poultry industry will be in terms of growth and development in consumer markets. I hope that through social media and virtual outreach we will be able to maximize our ability to engage with other producers and the general public.
What's your next challenge?
My next challenge is to upscale our poultry production and help other pasture poultry producers do the same and be successful at it. This is my first season working with pastured poultry, and I'm looking forward to learning all the new aspects that come along with raising poultry in an outdoor environment.
Heifer International works in 21 countries around the world alongside local farmers and business owners. We support farmers and their communities as they mobilize and envision their futures, provide training so they can improve the quantity and quality of the goods they produce, and connections to market to increase sales and incomes.
Want to help but not sure where to start? We can help you find a way to get connected, learn more about how you can make a difference, and see the fruits of your labor make a real impact on the world.