Diseases of Poultry
By Ivan Dinev, DVM, PhD


VITAMIN B2 DEFICIENCY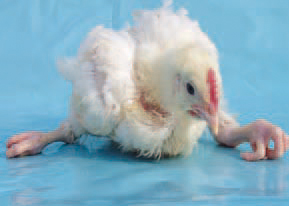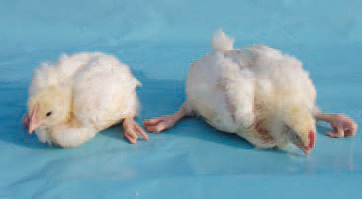 432.433.The hypovitaminosis B2 (riboflavin deficiency) is characterized with impaired oxidation processes and dystrophic changes in the peripheral nerves. The typical clinical sign are curled toes due to paralysis. In the beginning, the toes are slightly flexed and chickens tend to stand on their hocks. In moderate cases, a marked leg weakness and toe flexion in a different extent are observed.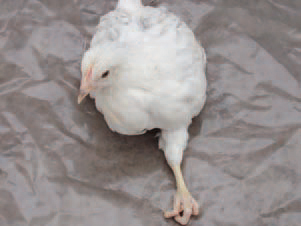 434.In severe cases, the toes are completely curled downward and inward and complete weakness of legs is present. A considerable improvement and relief could be expected if the treatment is initiated in the initial stage of the disease. Water soluble vitamins, that are easily utilized, are recommended.
This book is protected by the copyright law. The reproduction, imitation or distribution of the book in whole or in part, in any format (electronic, photocopies etc.) without the prior consent, in writing, of copyright holders is strictly prohibited.