Diseases of Poultry
By Ivan Dinev, DVM, PhD


FATTY LIVER HAEMORRHAGIC SYNDROME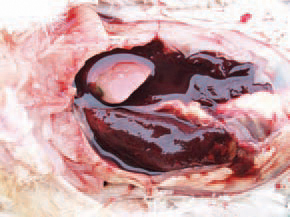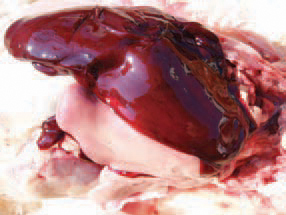 450.451.The fatty liver haemorrhagic syndrome (FLHS) is a widely prevalent sporadic disease mainly among commercial layers. The FLHS outbreaks are often associated with hot weather and a period of extensive egg-laying. The hens in the flock are overweight (on the average by 20% or more) and a sudden drop in egg production is observed. The birds are discovered suddenly dead, with pale head skin. In the abdomen, large blood clots are detected.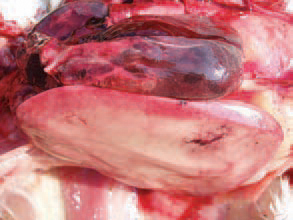 452.The liver is enlarged, pale and brittle.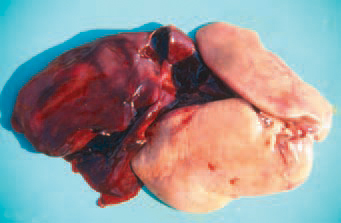 453.In other instances, the organ is yellow, greasy and soft.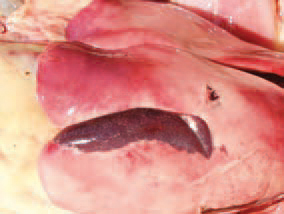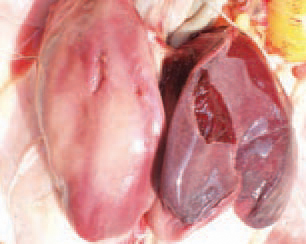 454.455.Subcapsular parenchymal haematomas are possible. It is assumed that high energy forages and the restricted locomotion are prerequisites for fattening of the liver. Other possible contributing factors are the deficiency of lipotropic agents, necessary for fat mobilization by the liver, aflatoxins, genetic factors etc. Frequently, FLHS and cage layer fatigue are diagnosed at a time.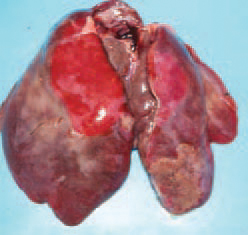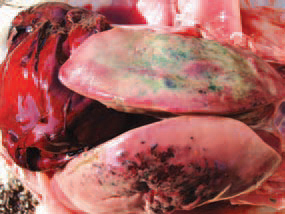 456.457.Clinically healthy birds in the flock could also exhibit liver haematomas, dark red (fresh) or green to brown (old). Considerable amounts of fat are detected in the abdominal cavity. The only successful approach for prevention is the reduction of obesity in layers. The use of lipotropic agents such as vitamin E, vitamin B12 and choline chloride gives conflicting results. The avoidance of heat stress and moulded forages could be also helpful.
This book is protected by the copyright law. The reproduction, imitation or distribution of the book in whole or in part, in any format (electronic, photocopies etc.) without the prior consent, in writing, of copyright holders is strictly prohibited.